Are you ready to get paid what you deserve?
Learn how to sell from the stage
Give value and get paid!

There are four typical problems facing you when you  sell from the stage…

It's true. Speakers often fail to get paid what they deserve. When this happens, usually one or more of four problems exist:
Speakers focus on giving value and forget to make an offer
Speakers don't know what to offer
Speakers don't know how to make an offer
Speakers worry about upsetting an audience when they pitch 
When you don't address all four of these problems, a presentation with a sales pitch can feel yucky and can upset your audience. When you do address all four problems you create a valuable presentation for your audience and get paid what you deserve.
Give value and never
feel nervous about pitching again
'How to Sell From The Stage' gives you a step-by-step process that enables you to confidently deliver value. It also shows you how to make an offer and what that offer should include. It gives you the timing and the exact words to use – so you get your audience on-side and never need to feel nervous about pitching again.
In this course you will learn how to keep your audience glued to their seats and have them love what you say so much, that they will be ready & excited to work with you.
I always felt nervous selling from the stage. It made me feel uncomfortable and I wasn't really sure when to mention my products. I felt it was a last-minute mention and I know my sales were suffering. I would end up packing up my books and CD's and taking them all home again. I felt like I had wasted my time speaking for free or for a low fee as I wasn't getting the product sales I was hoping for.
Doing Stellar Speakers course was an eye-opener. The seven steps were really practical and helped me understand about delivering value and when to introduce the product at the right time. I am sure this will help me feel more comfortable with transitions from adding value and selling products.
I really love the bonus material. The templates and checklists are very beneficial. I have experienced many disappointing presentations where my expectations didn't match what the booker had promised. This ends up wasting my precious time. The speaker agreement guide will save me this disappointment in the future. From doing this course I expect to save a huge amount of time but also feel more confident introducing additional products and services to the audience. I am excited to use these techniques and I am very grateful for this training.
Brilliant! Step by step, Neil easily walks you through how to position the product you want to offer to the need of the audience so they want to buy – all without sounding smarmy.
Here's what you will learn in
'How to Sell from the Stage'
'How to Sell from the Stage' is a 7-step programme.
The programme is an online course, allowing you to learn from home, in your own time. It also means you can revisit sections as many times as you wish.
'How to Sell from the Stage' focusses on giving value, so your audience leaves and feels grateful for the education they received, and it also enables you to serve the 15-50% of your audience who are ready to buy from you.
We have thought of it all for you…
Here's what you will learn:
Where to start the sales process
Where to begin your presentation planning
The number one reason for feeling disconnected, inauthentic pushy or salesy during a presentation, and how to correct it
How to sell with integrity
Developing the presentation outline
How to write enticing marketing bullet points for your presentation including buzz words and copywriting techniques
How to structure bullet points for maximum effect
How to use your bullet points within your presentation
Positioning the topic and the audience
Know how to disarm and engage your audience from the outset
Hear examples of how to position the topic and the audience, so you know exactly how to do it
Know how to create a partnership with the audience, so you don't alienate them when you sell
How to develop rapport
Know the critical moment in your presentation where you either win your audience over or totally lose credibility
Understand how to be seen as a leading expert at the same time as being likable, trustworthy and humble
Know how to tell your story, make it relevant and teach something of worth as you do it
Delivering Value
Know where you can deliver value, how and when
How to move the sale forward, without upsetting your audience
Understand how to build trust during this section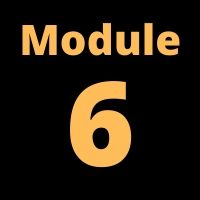 Developing a partnership with the audience
Know what a transition to sale is
Understand why we use transitions in a sales presentation
The exact wording to use for the transitions – miss this out and you will turn your audience against you!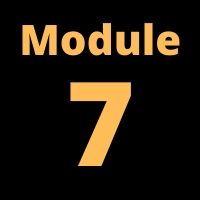 Pitch and Close
Understand why the pitch is so important
Know what the pitch needs to include – including examples of exact wording
Understand how the right close gets people off the fence and into action
Four great bonuses
that enhance your learning
'How to sell from the stage' template
everything we've given you in this course has been condensed into a template, so you can use it over and over again for different presentationS
'How to sell from the stage' check list
a checklist of every aspect you need to include, so you can tick it off when you know you've included it in your presentation
Speaker agreement guide
this guide helps you to ask event organisers all the important questions that go into an agreement. This means everyone knows what to expect and there are no disappointments at the end
Trouble-shooting
 This bonus module dives more deeply into these two areas all speakers need to get right, but most struggle with. This bonus module shows you how you can fix them
Neil Fellowes
Neil Fellowes is a speaker agent, who has worked with speakers and authors for more than 15 years, helping them develop and sell their workshops, trainings and books from the stage and via webinars.