Pippa Malmgren
Pippa Malmgren is a former US Presidential advisor and a prominent public speaker who co-founded H Robotics, which manufactures modular, commercial-use drones and autonomous vehicles for a wide range of industries including mining, oil and gas, insurance and public safety. Dr. Malmgren also founded the DRPM Group, which advises institutional investors and business leaders on investable trends. She combines insights on leadership, technology and economics to help audiences better navigate into the future.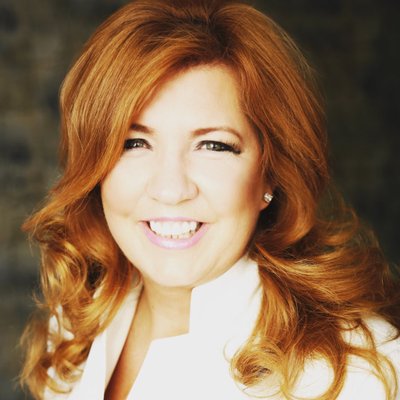 CATEGORY

Adversity, Diversity & Inclusion
Business & Strategy
Economics, Current Affairs & Finance
Innovation & Creativity
Leadership, Collaboration & Team
KEYNOTE FEE BAND
£30,000 – £50,000
WORKSHOPS & TRAINING
Pippa Malmgren's Social Media Links
The Optimistic Economist
Pippa Malmgren's book,The Leadership LAB: Understanding Leadership in the 21st Century won the 2019 Business Book of the Year Award and was named the winner of the NYC Public Library Best New Business Book in 2019. It was a bestseller in the US and UK and named an FT Business Book of the Month. She is the author of two other books: Geopolitics for Investors (2015), and Signals: How Everyday Signs Help Us Navigate the World's Turbulent Economy a crowd-funded 4x Amazon best-seller (2016). She is now writing a sequel to The Leadership Lab and a book on Drones and Digitization.
In 2019 Computer Weekly shortlisted her as one of the Most Influential Women in Tech in the UK. In late 2018, she was named one of the Fifty Top Inspiring Women in the UK and one of the Top 100 in Tech by @WATC_WeAreTech. She is a Senior Associate Fellow of RUSI. She and Walter Isaacson together won the 2015 Intelligence Squared Debate on Robotics. Forbes has called @DrPippaM a "Must Follow" on Twitter since 2015.
EY Entrepreneur of the Year Awards "top rated speaker"
Barron's Malmgren got "five spontaneous applauses and a standing ovation"
Institutional Investor says she was "voted the best/favourite"
The Economist says they were "inundated with enthusiastic feedback"
GAIM says she has "Showstopper status "and her "ability to captivate a room is uncanny."
She was a Non-Executive Board Member of the Department of International Trade in the UK from 2016-2019. She also serves as a Senior Associate Fellow of RUSI and on the British Ministry of Defence Working Group on Global Strategic Trends. She has been a member of the judging panel for The Queen's Enterprise Awards since 2017 and was a member of the Greater London Authority Infrastructure Advisory Board. She serves on the Drone/UAV Committee of The British Standards Institute, Real Vision TV, and is a member of the British Science Association's 2018 Huxley Summit and Indiana University's School of Public Policy and Environmental Affairs as well as the Indiana University Manufacturing Initiative.
She served President George W. Bush in the White House and on The National Economic Council where she handled all financial market issues including Enron and Sarbanes Oxley. She also dealt with terrorism risks to the economy after 911. Prior to that, she was the Chief Currency Strategist for Bankers Trust and then the Deputy Head of Global Strategy at UBS. She was named a Global Leader for Tomorrow by the World Economic Forum.
Pippa Malmgren is a regular guest anchor on CNBC and a regular commentator on the BBC including on The Today Program, Newsnight, Hard Talk and also on Monocle Radio. She has a BA from Mount Vernon College and an M.Sc. and PhD from LSE. She completed the Harvard Program on National Security. She lectures in the British Army Generals Course at Sandhurst, at Duke Fuqua in the Global Executive MBA and has lectured at INSEAD, U Texas Austin and Tsinghua University. She gave the graduation address at the London School of Economics in 2013 and again in 2016.
Economics is Everything and Economic Signals are Everywhere
How to Take Calculated Risks
Politics, Policy and Geopolitics: The Risks and Opportunities
Tomorrow's Economy is Already Being Built Today: Be Part of It
What You Need to Know About What's Really Happening in the World Economy
Top rated speaker
EY Entrepreneur of the Year Awards
…voted the best/favourite
Institutional Investor
…inundated with enthusiastic feedback
The Economist 
Showstopper status "and her "ability to captivate a room is uncanny.
GAIM
Pippa was just what we were looking for in a speaker as far as energy and topic. She was one of the highlights of the entire event, and a great way to kick off the Top Women Advisors Summit. Pippa is so smart and knowledgeable, yet her content was still very relatable and easy to understand. She struck a chord with everyone in the audience.
Barron's
This morning's speech was easily one of the best I've heard – if not THE best – in the last ten years of Capital Connection events, and the feedback I've received thus far has been stellar as well. I honestly think Pippa could still be fielding questions from the audience if we had enough time to allow it.
Jeff Noland Account, Association for Corporate Growth (ACG)
Pippa is one of the most engaging and powerful speakers I have seen in many years as an event producer, and she has the valuable ability to talk about complex ideas with perfect clarity.
The Economist, The Big Rethink 2013