Pippa Malmgren
The Hon. Dr. Malmgren is an economist who makes sense of the world economy by writing books, by founding tech businesses, by advising policymakers around the world and by public speaking. She is the founder and CEO of IndraNet, a wisdom exchange and human IP accelerator.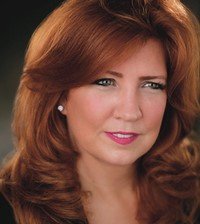 CATEGORY

Adversity, Diversity & Inclusion
Business & Strategy
Economics, Current Affairs & Finance
Innovation & Creativity
Leadership, Collaboration & Team
KEYNOTE FEE BAND
£30,000 – £50,000
WORKSHOPS & TRAINING
Pippa Malmgren's Social Media Links
The Optimistic Economist
Named one of the Fifty Top Inspiring Women in the UK and one of the Top 100 in Tech by WATC, she is a sought-after speaker due to her extensive range of experience, credentials and unique perspective on economics & technology.
She served President George W. Bush in the White House as Special Assistant to the President and on The National Economic Council and is a former advisor to the UK Cabinet. She was responsible for financial market issues and handled Enron and Sarbanes Oxley. She served on the President's Working Group on Corporate Governance and The President's Working Group on Financial Markets. After 9/11 she was also responsible for assessing Terrorism Risks to the Economy and technology as a source of geopolitical competitiveness.
Before joining the White House, she ran the Bankers Trust Asset Management business in Asia and was then appointed as the Global Chief Currency Strategist. She was then named the Deputy Head of Global Strategy at UBS.
She is a Partner of The Monaco Foundry, a start-up incubator, and a Special Advisor to Avonhurst, a legal and consulting firm in the UK specializing in deals, policy and capital raising. She is the Chairman of Datifly, a firm that advises on the use of drones by industry and previously co-founded a drone manufacturing firm  which won the Cogx Award for Autonomy, the 2020 National Technical Award and Power Product of the Year 2020. She served as the Chairman of the Drone/UAV Subcommittee on manufacturing standards at The British Standards Institute.
Her most recent bestseller, The Infinite Leader, won the International Press Award for the Best Book on Leadership for 2021. Her previous book, The Leadership Lab, was named Business Book of the Year, and Best Book on Leadership in 2019 and won the International Press Award 2020 and the NYC Library Big Apple Award.
She has a BA from Mount Vernon College and an M.Sc. and PhD from LSE. She completed the Harvard Program on National Security. She lectures at Sandhurst and the Duke Fuqua Global Executive MBA Program and has lectured at the University of Texas Austin, and INSEAD. Pippa has had regular appearances as a guest anchor on CNBC and a regular commentator on the BBC including on The Today Program, Newsnight, Hard Talk and also on Monocle Radio.
This is why companies like Google, American Express, major banks and military leaders retain her to speak.
Economics is Everything and Economic Signals are Everywhere
How to Take Calculated Risks
Politics, Policy and Geopolitics: The Risks and Opportunities
Tomorrow's Economy is Already Being Built Today: Be Part of It
What You Need to Know About What's Really Happening in the World Economy
 Institutional Investor says she was "voted the best/favourite" 
The Economist says they were "inundated with enthusiastic feedback" 
EY Entrepreneur of the Year Awards "top rated speaker"
Showstopper status "and her "ability to captivate a room is uncanny.
GAIM
Pippa was just what we were looking for in a speaker as far as energy and topic. She was one of the highlights of the entire event, and a great way to kick off the Top Women Advisors Summit. Pippa is so smart and knowledgeable, yet her content was still very relatable and easy to understand. She struck a chord with everyone in the audience.
Barron's
This morning's speech was easily one of the best I've heard – if not THE best – in the last ten years of Capital Connection events, and the feedback I've received thus far has been stellar as well. I honestly think Pippa could still be fielding questions from the audience if we had enough time to allow it.
Jeff Noland Account, Association for Corporate Growth (ACG)
Pippa is one of the most engaging and powerful speakers I have seen in many years as an event producer, and she has the valuable ability to talk about complex ideas with perfect clarity.
The Economist, The Big Rethink 2013